Welcome to the new Metronet Events page. Here you will find information about the different types of events we offer, as well as specific details for upcoming events and programs. Check back again to see what's new! To see a shorter listing of events and how to register, visit our Registration page here.

Metronet Virtual Events Survey
Help Metronet plan for future virtual events. Share your opinion of events you've attended or your thoughts if you've never attended an event before. All ideas are welcome! Survey is linked
here
If you have an idea for a training or webinar, and would like a direct contact, please feel free to email Olivia Moris:
[email protected]

Learnabouts
Join us for the Learnabout series, where we do a brief, one hour or less, informational webinar on various topics.
View past recordings of this series and more on our YouTube channel!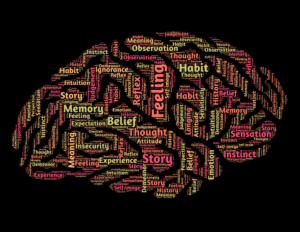 Upcoming Learnabouts:
These upcoming events will be held on Monday afternoons at 4pm.
October (10/16) – What's New Google? (guest host Jeremy Mikla)
November (11/13) – Google Productivity (Olivia)
December (12/11) – Google Secrets (Olivia)

Talkabout Books Events
We invite you to come and talk books with us! Come to share or come to get some new book recommendations. Registrants will receive a book list the day after the event, and we will post a link to the book list below as well. Click here to view previous book lists!
Talkabout Books 2023
These upcoming events will be held on Thursday afternoons at 4pm.
To register for the Talkabout Books program click here. You can select one or all of the dates from the one link.
September 28 – Gothic fiction
October 26 – Vampire fiction
November 30 – Coffee Table books
December 28 – Time Travel fiction

Talkabout Conversations
Library Conversations are a chance to talk about issues and ideas for all types of libraries & their staff. Whether you're a library media specialist, an academic librarian, a public librarian, or just curious, come chat with us and other librarians and share your thoughts. Or just come and listen, all are welcome here.
Talkabout Conversation #1: Back-to-School Talkabout Click here for the notes from this event!
Talkabout Conversation #2: Holiday Library Ideas Click here for the notes from this event!
Talkabout Conversation #3 – Social Media In Libraries Click here for the notes from this event!
Building Connections Library Group
Elementary Media Specialist Meetups
View notes from the previous meetups here:
2021-2022 School Year
2022-23 School Year
Charter School Media Meetups
Our next meeting will be November 3 at 7:30pm
Professional Development Opportunities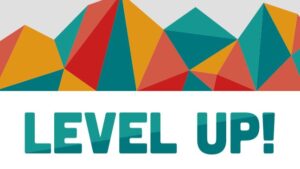 Level Up is managed by the Library Professional Development Network (LPDN), which is an ad hoc group of organizations in Minnesota that offers various types of professional development (PD) to library staff at all levels in all types of libraries. Please visit our Statewide CE calendar here
Minnesota Library Professional Development Network
We are excited to announce the launch of a year-long campaign to support libraries as they grapple with today's fractured and challenging media landscape.
This campaign will help Minnesota library staff:
Understand how people navigate the media and information landscape, and how forces within that landscape influence their navigation.
Learn how to build reflection and intentionality into their information consumption.
Gain strategies for working with their communities on intentional approaches to information consumption.
Click Here to view Media Landscapes Events
Media Landscapes 23 Things Mini-Courses
This new series of mini-courses, created by the seven Minnesota Multitype Library Systems (Multitypes), meets the needs of Minnesota library staff by helping them understand how their users navigate the present media and information landscape, and how forces within that landscape influence their navigation.
It is designed to help library staff engage more deeply with the issues and concepts addressed in the Media Landscapes Campaign. By working together through these Things, we will all have a greater understanding of disinformation, information/digital literacy, and how to address these issues in various ways and in various library settings.
You can find more information, registration, and the mini-courses here: Media Landscapes: 23 Things
Youtube Channel
Did you know that we now have a YouTube channel? Click here to see all of our archived videos!