Contact Info: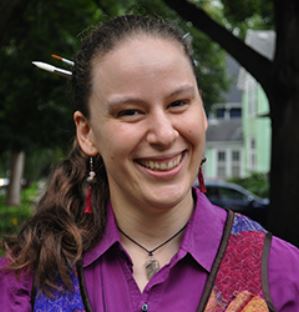 Lives in: Roseville, MN
Email: [email protected]
Website: KidsBookPainter.com
Illustrator of: Children's Fiction, Children's Non-Fiction, and Picture Books
Age Group: K-12
Books:
Awesome Kindness: A Story of Friendship by Nancy Murphy and Mary Jo Sterling, 2018 https://www.amazon.com/Awesome-Kindness-Jungle-Them-Virtues-ebook/dp/B078Z31TPN
Jungle Kings by Nancy Murphy and Mary Jo Sterling, 2017 https://www.amazon.com/Jungle-Kings-Its-Them-Virtues/dp/1939548780/ref=tmm_pap_swatch_0?_encoding=UTF8&qid=&sr=
Keep Eyes Behind by Beverlee Patton, 2014 https://www.amazon.com/Keep-Eyes-Behind-Beverlee-Patton/dp/0990461300
Other Publications can be found here: http://kidsbookpainter.com/publications
Coloring Sheets, Free to Download! http://kidsbookpainter.com/content/coloring-sheets-free-download
Cora Hays has run barefoot in most of the states surrounding the five Great Lakes of the Midwestern United States. Her formal training as an artist began at the age of seven when she announced to her mother that she was not going to draw any more because she "couldn't make anything look right." Thanks to the support of her family and a plethora of skilled instructors, she now works as a children's book illustrator, using her formal training as a biological illustrator to inform her depictions of animals and their habitats. She still goes barefoot most of the time…
Presentation Title & Description:
Custom programs available in the following subject areas: Intro to Drawing Animals, Character Design, Creating Visual Stories, How to Draw Just About Anything.
*Currently offering programs via Zoom to the Midwest and beyond!
Fees:
$130 per hour for programs not changing a registration fee. $35 per hour per zoom registration (multiple individuals welcome to use the same device)