Contact Info: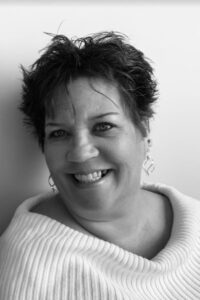 Lives in: Austin, MN
Website: https://www.foxpointepublishing.com/author-kiersten-hall
Email: [email protected]
Author of: Children's Fiction, Picture Books, Adult Fiction, and Adult Non-Fiction
Age Group: 0-6 and 16+
Books:
I Do: Fifteen Years of Wedding Adventures, 2009. https://www.foxpointepublishing.com/i-do-fifteen-years-of-wedding-misadventures
Corner Confessions: A Novel, 2016. https://www.foxpointepublishing.com/corner-confessions-a-novel
The Lies We Live, 2018. https://www.foxpointepublishing.com/the-lies-we-live
Jellybeans, 2019. https://www.foxpointepublishing.com/jellybeans
The Blue Frog, 2020. https://www.foxpointepublishing.com/the-blue-frog
Scout, 2021. https://www.foxpointepublishing.com/scout
Book Awards:
+ "I Do" 'Book of the Week', July 2, 2018 – Chosen by BookWorks' staff
+ Corner Confessions: 2017 New Apple Summer E-Book Awards: GENERAL FICTION
+ Corner Confessions: 2019 The Independent Author Network Award – General Fiction Finalist
Kiersten Hall is a 14-year speaker/presenter, 29-year comedienne-in-hiding, 32-year entrepreneur, 37-year salesperson, lifelong 'wanderlust.' In 2022, she will become an 'empty-nester' after 29 years of children in the house and is already planning her escape via several literary events, designed to keep her busy (and out of trouble.)
Notice the same number of years for both the in-house children and the comedic outlook on life. Coincidence?
To date, Kiersten has six published books with another three 'in the works' for 2023. Much like her varied interests, she tends to write about whatever piques her curiosity, giving her the ability to share her stories with all ages, across several different genres.
Presentation Title & Description:
*We're All the Same in the 'Candy Dish of Life'*: Full reading of the JELLYBEANS book while pointing out although people come in different shapes, sizes, colors, and personalities (similar to jellybeans), we are all ultimately, the same in the candy dish of life. Bookmarks distributed for kids to create and color their own JELLYBEAN and worksheets are available on the web page, too. (These can be mailed, in advance, for a virtual event.) Approximately 15 to 25 minutes in length, dependent on how many questions. This is a great presentation for Kindergartners, library pre-school reading groups, storytimes at retailers, etc. References available.
*"I Do" – Fifteen Years of Stories From the Bridal Industry*: After attending 1,403 weddings over the course of 15 years, I have stories to tell! The book has short snippets of stories but during an event, I have the audience pick a number between 1 and 200 (the number of pages), and whichever page it is, I read the short story and then give the entire backstory. I can do four or five stories in an hour, a little longer for questions. People usually start talking about their weddings and most will finish off the event in laughter. This is a good program for retailers, book clubs, library programs, etc., as well as themed engagement and Valentine's Day events. References available.
*Also available for virtual presentations/events via Zoom*
Fees:
$
100
/hour, plus travel and expenses if applicable