Contact info: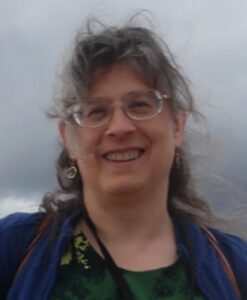 Lives in: Winona, MN
Email: [email protected]
Website: terrikarsten.com
Phone: 507-429-1805
Author of:
Children's Fiction, Picture Books, Adult Fiction, and Adult Non-Fiction
Age Group:
Young Children, Middle Grade students, adults
Books:
http://www.terrikarsten.com/books-1.html
Mindy Saves the Day, illustrated by Nicki Snyder, Wagonbridge Publishing, 2020.
The Legend of Goshado, illustrated by Sheila Dennison, Wagonbridge Publishing, 2020.
When Luck Runs Out, Wagonbridge Publishing, 2017
Reviews:
https://www.goodreads.com/book/show/35831613-when-luck-runs-out
When Luck Runs Out: A Teacher's Guide, Wagonbridge Publishing, 2018
A Mistake of Consequence, Abbott Press, 2015
Reviews:
https://www.kirkusreviews.com/book-reviews/terri-evert-karsten/a-mistake-of-consequence/
https://www.expandthetable.net/terri-evert-karsten-a-mistake-of-co
https://discoveringdiamonds.blogspot.com/2019/05/a-discovering-diamonds-review-of.html
https://www.goodreads.com/book/show/25052102-a-mistake-of-consequence
Snags and Sawyers: 2000 Miles Down the Arkansas River, Wagonbridge Publishing, 2012
From Brick to Bread: Building a backyard oven, Wagonbridge Publishing, 2011
Book Awards:
1991 Society for Children's Book Writer and Illustrators Work-in-Progress Grant for When Luck Runs Out 2015 Indie B.R.A.G Medallion for A Mistake of Consequence
2017 Moonbeam Children's Book Award, Bronze, for When Luck Runs Out
Highlights/Bio:
I've been writing since I was in second grade and discovered the power of words. With wide-ranging interests in travel, history, cooking, and the outdoors, I've written dozens of articles and stories for both children and adults. My favorite genre is historical fiction. After teaching high school English for over twenty years, I now work part-time as a writing coach and teach memoir writing. I'm comfortable presenting to any age group and adept at gearing the material to the audience.
Presentation Title & Description:
I present on a variety of topics, and can tailor the presentation to the audience. Contact me to discuss details. Some possible topics: Creative writing workshops for youth, focusing on description or character development;  folktales; writing topics for adults such as researching, developing scenes, world-building, or  memoir writing; Indentured servitude in Colonial America; orphan trains; historical cookery such as how to make mincemeat; or  from idea to finished book for any of my books.
*Also available for virtual presentations via Skype or Zoom*
Fees:
Fees are negotiable. Generally $75 an hour.