Category: Illustrator and Author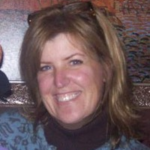 Contact Information
E-mail: [email protected]
Website: www.jonioeltjenbruns.com
Book Category: Picture Books
Books
Belly Belly Boaz. Written by Rosie Thacher, Illustrated by Joni Oeltjenbruns. Thacher Books, 2018.
Rafu, An African Journey: Children's Book; A Story About Leadership. CreateSpace Independent Publishing, 2015.
Dog's Scrapbook: A story told in photographs. CreateSpace Independent Publishing, 2014.
i c u : Children's Book: Read a story with just letters and numbers! R U ready? CreateSpace Independent Publishing, 2014.
Numbers of My Jewish Year. Ill. by Joni Oeltjenbruns. Karben Publishing (Lerner), Fall 2005.
Where is God?. Pauline Books, 2004.
Star of the Manger. Pauline Books, 2003.
Trick or Treat on Milton Street. Carolrhoda Books, 2002.
Counting My Blessings. Morehouse Publishing, 2001.
Bless This Day. Morehouse Publishing, 2000.
Not Enough Beds: A Christmas Alphabet Book. Carolrhoda Books, 1999.
Highlights
I started my career in children's picture books as an illustrator and recently became an author. Words and art have always been very powerful in my life.
Awards
Trick or Treat on Milton Street: International Reading Association/Children's Book Council; Children's Choice Award; National Parenting Pub. Children's Resources Silver Award; Storytelling World Awards honor title. Rafu: MN State High School Student Council Commemorative Book; MN Elementary Student Council Leadership Study Book.
Presentations
My program is very flexible and I encourage input, especially from educators. Whether an adult presentation or a school visit, everyone becomes an author and illustrator as my program is very hands-on and interactive. My programs consist of the writing and illustration process. We discuss the ingredients of a story. Just like a recipe, if you leave out one ingredient, the story tastes flat. We cover the three necessary ingredients of a good story and cover the six traits of writing. Story arcs and how to write a satisfactory ending are also important. The illustrating part includes the process from thumbnails and sloppy copies to the finished illustration. I use actual book dummies of some of my books and watch one illustration from conception to finished art. Each participant draws the same illustration along with me.
It's fun to let everyone see how each of us do things differently. The main point of my program is "It's good to be and do things differently from others. That's what makes you special!"
**Also available for Skype or Zoom visits**
Fees
Please contact.