Contact Info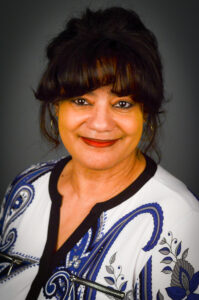 Website: www.LNCbookworks.com
Email: [email protected]
Author of: Children's Fiction, Picture Books
Age Group: 5-12
Books:
Isaiah's Sunglasses, Barbara Yaquer (Venezuela), Strive Publishing, March 2019
Myleigh's Magical Curls, Emily Hercock (UK), LNC Book Works/Linda S Miller, March 2020 (reviews on Amazon)
The Two Flowers, Marian Gorin (Spain), LNC Book Works/Linda S Miller, August 2020 (review on Amazon)
Highlights/Bio:
I was raised in North Minneapolis, and grew up loving to read and write. I am from a fairly large family and loved school. I started writing at a young age and had a pretty vivid imagination. As I grew older, I loved to tell stories. Today I still write for young children with the hope that what I contribute will encourage their young minds to ask more questions, cultivating the roots of knowledge which have already been planted.
Presentations:
Book readings and book talks, also available for virtual presentations via Skype or Zoom
Fees:
Please contact the author for current rates