Contact Information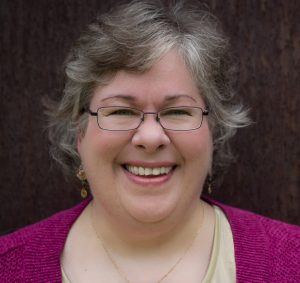 Cell: 612-309-7691
E-mail: [email protected]
Website: http://www.lisabullard.com
Book Category: Middle Grade Fiction, Picture Books, Nonfiction
Age Group: Grades K-8
Books
"The Animal Files" Series – Focus Readers, 2019.
We Need Bees
We Need Sharks
"Natural Phenomena" Series – Focus Readers, 2019.
Tides
"Go Green" Series – Lerner Publications, 2019.
Go Green by Caring for Water
Go Green by Fighting Pollution
Go Green by Recycling
Go Green by Reusing
Go Green by Saving Energy
Go Green for Earth Day
"Holiday Time" Series – Lerner Publications, 2019.
My Family Celebrates Christmas
My Family Celebrates Day of the Dead
My Family Celebrates Halloween
My Family Celebrates Hanukkah
My Family Celebrates Kwanzaa
My Family Celebrates Thanksgiving
"Off to School" Series – Millbrook Press (Lerner), 2018.
Sofia's First Day of School
Who Works at Hannah's School?
William's 100th Day of School
"Where I Live" Series – Millbrook Press (Lerner), 2017.
This is my Continent
This is my Country
This is my Neighborhood
This is my State
This is my Town
Turn Left at the Cow. Harcourt Children's Books, 2013.
Alike and Different Series – Millbrook Press (Lerner), 2015.
My Clothes, Your Clothes
My Family, Your Family
My Food, Your Food
My Home, Your Home
My Language, Your Language
My Religion, Your Religion
"Monster Buddies" Series – Millbrook Press (Lerner), 2015.
I'm a Midnight Snacker! Meet a Vampire
I'm Casting a Spell! Meet a Fairy-Tale Witch
I'm Fearsome and Furry! Meet a Werewolf
I'm from Outer Space! Meet an Alien
"Money Basics" Series – Millbrook Press (Lerner), 2014.
Brody Borrows Money
Ella Earns Her Own Money
Gabriel Gets a Great Deal
Kyle Keeps Track of Cash
Lily Learns about Wants and Needs
Shanti Saves Her Money
"Holidays and Special Days" Series – Millbrook Press (Lerner), 2012-13.
Brandon's Birthday Surprise
Caleb's Hanukkah
Carter's Christmas
Chelsea's Chinese New Year
Daniela's Day of the Dead
Emma's Easter
Grace's Thanksgiving
Hailey's Halloween
Kevin's Kwanzaa
Marco's Cinco de Mayo
Rashad's Ramadan and Eid al-Fitr
Sarah's Passover
"Planet Protectors" Series – Millbrook Press (Lerner), 2012.
Choose to Reuse
Earth Day Every Day
Go Easy on Energy
Look Out for Litter
Power Up to Fight Pollution
Rally for Recycling
Watch Over Our Water
"Autumn" Series – Picture Window (Capstone), 2011.
Leaves Fall Down: Learning about Autumn Leaves
Busy Animals: Learning about Animals in Autumn
"Lightning Bolt Books—Famous Places" – Lerner Publications, 2010.
The Empire State Building
The Erie Canal
The Everglades
The Gateway Arch
The Redwood Forests
"Pull Ahead Books—Forces of Nature" – Lerner Publications, 2009.
Avalanches
Blizzards
Tsunamis
"Pull Ahead Books—Mighty Movers" – Lerner Publications, 2007.
Cranes
Stock Cars
Supercross Motorcycles
Highlights
My passion for writing began at an early age. I spent many hours grouping random letters together in the hopes of creating a real word. Then one day my mom announced that I had successfully spelled "chair." From that point on I was hooked on the magic of writing! I went on to write stories, poems, novels, and comic strips all through my school years. My first published piece came in 5th grade, with a letter to the editor of the Bemidji, Minnesota newspaper. After that I became convinced that someday I would be a book author. I worked for a variety of Minnesota book publishers for 16 years, and finally was able to see my own first published book. I now work as a freelance writer and writing teacher, and I'm the author of over 100 books for children, including Turn Left at the Cow, a nominee for the Maud Hart Lovelace Award. I live in the Twin Cities.
Awards
Turn Left at the Cow: Nominated for the Maud Hart Lovelace Award (Minnesota), as well as similar Young Readers Award nominations in Connecticut, Florida, and Nebraska
International Reading Association/Children's Book Council: Children's Choice Award; Storytelling World Awards, Honor Title; National Parenting Publications Children's Resources Silver Award; Junior Library Guild; Connecticut: Nutmeg Award nominee; Florida: Sunshine State Young Readers Award nominee; Nebraska: Golden Sower Award nominee; "Top 10 Financial Series for Youth" by Booklist; Learning Magazine, Teachers' Choice Award; Science Books & Films' Best Books List
Presentations
I enjoy working with young readers and writers in grades K-8. Possibilities include:
•    Large-group presentations
•    Classroom writing workshops
•    Skype sessions
•    Week-long residencies
•    Family night writing activities
Find detailed information about my presentations on my website.
Fees
For further details about my fees or to inquire about my availability, contact me at [email protected]
Save