Contact Info: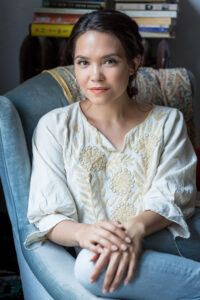 Lives in: Minneapolis, MN
Website: https://www.magdalenamora.com
Email: [email protected]
Illustrator of: Picture Books
Age Group: K-5
Books:
Equality's Call, written by Deborah Diesen. Beach Lane Books, February 2020. Reviews: https://www.kirkusreviews.com/book-reviews/deborah-diesen/equalitys-call/, https://www.publishersweekly.com/978-1-5344-3958-0
I Wish You Knew (upcoming), written by Jackie Azua-Kramer. Roaring Brook Press, May 2021.
Awards: 
Gold Award, Spring 2020 Parents' Choice Award
Magdalena Mora is a picture book illustrator. She is the illustrator of Equality's Call (written by Deborah Diesen) and of I Wish You Knew (written by Jackie Azúa Kramer, 2021). Originally from Chicago, she now lives in South Minneapolis and has recently served as a 2019-2020 Loft Literary Center Windows and Mirrors Fellow.
Presentation Title & Description:
For 1st-8th grade student presentations, I present a slideshow about how I went from being a kid who loved to read, write, and draw to being a professional illustrator. I show artwork and some of the first "books" I made as a kid and talk about some of the stories I loved to read when I was growing up. I also give students a look into my process as an illustrator, how I come up with ideas for what to draw, followed by a reading of Equality's Call (or a future published book) and Q&A. I'm also happy to add on a drawing demonstration or lead an art activity. My presentations can be adjusted to suit the age, size, and interest of the audience.
*Also available for virtual presentations via Zoom or Skype*
$900 for a full day, in-person visit; $450 for a half day; $150 -$200 for a 1-1.25 hour Zoom presentation