Category: Author
Contact Information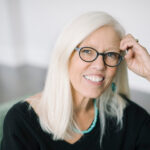 E-mail: [email protected]
Website: http://www.margipreus.com
Twitter/Insta: @MargiPreus
Book Category: Children's Fiction, Nonfiction, Picture Books
Age Group: 4-16
Books
The Silver Box; An Enchantment Lake Mystery, UMN Press, October 2020
Village of Scoundrels, Abrams/Amulet, Feb 2020.
The Littlest Voyageur, Holiday House, March 2020.
The Clue in the Trees: An Enchantment Lake Mystery. University of Minnesota Press, 2017.
Storm's Coming! Minnesota Historical Society Press, 2016.
The Bamboo Sword. Abrams/Amulet, 2015.
Enchantment Lake. University of Minnesota Press, 2015.
West of the Moon. Abrams/Amulet, 2014.
Shadow On The Mountain. Abrams/Amulet, 2012.
Heart of a Samurai. Abrams/Amulet, 2010.
Celebritrees. Henry Holt and Co., 2011.
The Legend of the Lady Slipper. HMH Books for Young Readers, 1999.
Highlights
Margi Preus is the author of the Newbery Honor and New York Times best-selling book Heart of a Samurai and several other books for young readers, including the Minnesota Book Award winning West of the Moon, and Shadow on the Mountain, a Notable Book for a Global Society. New in 2020 is The Littlest Voyageur and Village of Scoundrels, which Kirkus calls "deeply emotional, intense, and thought-provoking" in its starred review.
Awards
Heart of a Samurai – Newbery Honor Book, Asian/Pacific American Award for Children's Literature, ALSC Notable, Kiddo Award
West of the Moon – Minnesota Book Award, Aesop Award, ALA/ALSC Notable, Society of Midland Authors Award
Enchantment Lake – Midwest Book Award, NEMBA Finalist
The Clue in the Trees – Midwest Booksellers Choice Award, NEMBA Finalist
Shadow on the Mountain – VOYA Top Shelf for MG Readers, Kirkus and Bank Street College Best Books, Notable Book for Global Society, ALSC Tweens Reading List, MNBA Finalist
The Legend of the Ladyslipper – 1999 Great Lakes Book Award Finalist; Notable Social Studies Trade Book for Young People
Presentations
K-3 – How a Book Comes to Be- From germ of an idea to finished book and all the steps in between, this presentation may also include a human made thunderstorm, giant pinecones, and her dog's top ten writing tips.
Grade 4 – Adult – Spies, Sleuths, Samurai, & Scoundrels – Telling True Stories Through Fiction – In writing as in life the road is a bumpy one and the lessons are the same: the value of setbacks, the importance of resilience, and the power of revision, revision, revision. An interactive presentation that tells the true stories of the real people in Margi's stories, it may or may not take place inside a whale boat or a voyageur canoe
Adult – It's a Puppy Eat Puppy World: Writing and Publishing for Young Readers – all your questions answered about writing and publishing for young readers
Fees
Please contact the author.