Contact info: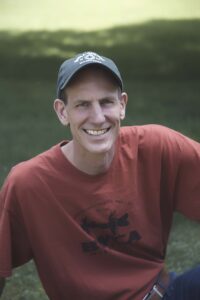 Lives in: Shoreview, MN
Email: [email protected]
Website: https://weserwin.com/
Phone: 651-728-0248
Author of: Children's Fiction and Picture Books
Age group: Preschool, elementary, and middle school
Books:
Boundary Waters ABC (2014) by AdventureKeen
Fire and Ashes: A Boy and an African Proverb, co-authored with Ahmed Hassan (2022) by The Little Fig
Publisher Website: https://thelittlefig.com/
Books Awards:
Nominated for a Minnesota Book Award (2014)
Highlights/Bio:
Wes Erwin is the author of Boundary Waters ABC. He is currently writing picture books and middle grade novels and entertains and informs children and students with stories about the writing process and the Boundary Waters. In his spare time he enjoys canoeing and camping with his family. Wes lives in Shoreview, Minnesota.
Presentation Title & Description:
Boundary Waters ABC This presentation is fun and informational. Attendees learn about a special place in Minnesota one letter at a time. Props like a miniature canoe, Jack pine pinecone, and a Duluth pack are shared. Stories about bears, tents blowing into the lake, and eagles keep participants' attention. Questions encouraged!
*Also available for virtual presentations via Skype or Zoom*
Fees:
Please contact the author at [email protected] for fees.