Contact Info: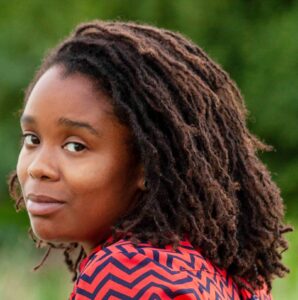 Lives in: Minneapolis, MN
Email: [email protected]
Website: crownthewriter.com 
Phone: 6125013097
Author of: Picture Books
Age Group: 4-8 years old
Books:
Black Boy, Black Boy. (2020) Illustrated by Mychal Baston. Beaver's Pond Press. https://crownthewriter.com/black-boy-meta-data/ 
Highlights/Bio: 
Crown Shepherd is an emerging fiction, picture book, and comic book writer. Her writing is a result of her surroundings and upbringing. She has always been deeply rooted in literature and writing, but it wasn't until she found more writers that look like her that her writing soared. Those writers allowed her to dream and create by her own standards, and from a point of view of a black protagonist. As someone from an underrepresented community, Crown knows what it means to have representation feed your creativity. The stories she wants to share are aimed at giving a voice to the voiceless.
Presentation Title & Description: 
IN-PERSON & ONLINE
Sticker Party: K-2
This school program will focus on the expression of oneself through stickers. In this 45 minute class, we will read the books and talk about diversity and owning your voice through custom stickers provided by the author.
*Also available for virtual presentations via Skype or Zoom
Fees:
Full day $1000, half-day $500