Contact Info: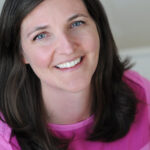 Email: [email protected]
Website: meganmaynor.com  
Author of:  Picture books
Age Group: 
Pre-K – 5th grade (ages 3 to 12), and adult
Books: 
ELLA AND PENGUIN STICK TOGETHER
Illustrated by Rosalinde Bonnet
HarperCollins Children's Books, 2016
ELLA AND PENGUIN: A PERFECT MATCH
Illustrated by Rosalinde Bonnet
HarperCollins Children's Books, 2017
THE SANDCASTLE THAT LOLA BUILT
Illustrated by Kate Berube
Knopf Books for Young Readers, 2018
HELGA MAKES A NAME FOR HERSELF
Illustrated by Eda Kaban
Clarion Books, 2020
A HOUSE FOR EVERY BIRD
Illustrated by Kaylani Juanita
Knopf Books for Young Readers, 2021
HENRY AT HOME
Illustrated by Alea Marley
Clarion Books, 2021
Reviews are available here for each book (click on individual cover): https://www.meganmaynor.com/books
Highlights/Bio:
Megan Maynor is a picture book author whose work has been featured in The New York Times Book Review. She enjoys visiting schools and libraries to share stories of humor and heart with children and families. This can take many forms including online and virtual visits, in-person groups of various sizes, or family events. Programs are interactive and tailored to grade level. Crafts and activities can be incorporated. And she loves to answer questions! 
Megan is also available to speak at events for adult writers about many aspects of writing picture books.  
She lives in her beloved home state of Minnesota with her family. 
Presentation Title and Description:
New program themes coming, as well as virtual visit options. See meganmaynor.com for latest details.
Fees: 
Please see meganmaynor.com for updated rates and/or fill out the form on the site to get more information on your specific program need.