Contact info: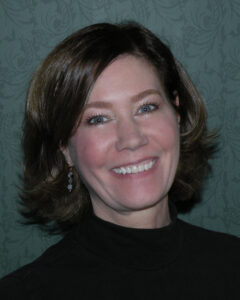 Lives in: Long Lake, MN
Email: [email protected]
Website: www.ktjohnston.com 
Author of: Nonfiction picture books (animals in history)
Age Group: 8-12
Books:
Railway Jack: The True Story of an Amazing Baboon; illustrated by César Samaniego; Capstone Editions, Feb 1 2020.
(Not yet titled) Coming Jan 2022 from Capstone Editions: The true story of a horse that helped its owner regain strength and balance after a battle with polio (1950s, Picture book, ages 8-12)
Notable Reviews:
https://www.kirkusreviews.com/book-reviews/kt-johnston/railway-jack/
https://www.booklistonline.com/Railway-Jack-The-True-Story-of-an-Amazing-Baboon-Csar-Samaniego/pid=9725630
Jones, Danielle. School Library Journal. Jan2020, Vol. 66 Issue 1, p90-91.
NPR News for Central and Northern Michigan https://radio.wcmu.org/post/childrens-bookshelf-railway-jack
Renaissance Accelerated Reader
https://www.arbookfind.com/bookdetail.aspx?q=507068&l=EN&slid=379410400
Correlated Education Standards
http://ktjohnston.com/?smd_process_download=1&download_id=873
Local paper feature where the story took place https://www.netwerk24.com/ZA/UD-Express/uhages-world-famous-baboon-now-best-selling-book-20200729-2
Book Awards:
Amazon Editor's Pick – Best Nonfiction for Kids https://www.amazon.com/dp/1684460883/ref=s9_acsd_al_bw_c2_x_8_i
Nominated for a Cybils Award http://www.cybils.com/2020-nominations-nonfiction
Highlights/Bio:
KT writes historical narrative nonfiction. Her interest in the past developed from a sweeping curiosity about the way things were and how history has impacted the way things are. She enjoys traveling, whether she's touring a historical site, experiencing a foreign land, or mind-wandering in a good book. Born in Minnesota, KT earned a degree in biology and conducted wildlife studies before settling into a corporate career as an analyst. She and her husband live in Long Lake and are the parents of two grown children. KT hopes to inspire others to be curious about our world as well, one true story at a time.
Presentation Title and Description:
"The Story Behind the True Story" is for groups who have read one of her books and is best suited for grades 4 and up, based on having had some classroom introduction to research concepts and computer data files. This presentation highlights her research methods and topics include the treasure hunt for primary sources; the reliability of information; turning facts into narrative; and keeping the truth truthful. Presentation is followed by Q&A.
*Also open to virtual presentations via Skype or Zoom*
Fees:
Email KT at [email protected] for rates. Kindly provide the details of your engagement in your inquiry.
(It is possible for subject matter to be tailored, subject to author's availability and additional fee.)