Contact Info: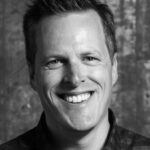 Lives in: Minnetonka, MN
Email: [email protected]
Website: Jonathan-Bing.com, Puddlepot.com
Author of: Children's Fiction, Picture Books, and Middle Grade Fiction
Age Group: 3-17
Books:
"Jimmy Jonny Brownie Stays Up All Night" Illust: Sherwin Schwartzrock. Book info and reviews are on Puddlepot.com
Forthcoming:
"The Contraption of Elsewhen" is about a 10-year-old girl who has a strange ability to find things. The skill leads her to a flying machine that's hiding on the edge of her small town. She quickly realizes she's not just meant to find the airship but where the airship needs to return, 150 years after it was left behind.
I have over two-dozen picture book manuscripts and a middle grade novel, as well as another middle grade novel in progress.
Awards:
Foreword Magazine "Book of the Year" Award Finalist; Benjamin Franklin Silver Award; and reprinted in The Baltimore Sun
Born and raised in Japan, Jonathan Bing always had a book in his backpack for the 4-hour round-trip to school. Years later, as he daylighted as a copywriter and creative director, he moonlighted as a children's book author, publishing Jimmy Jonny Brownie Stays Up All Night under the pen name Bing Puddlepot. The book garnered nice reviews, several awards, and was reprinted in the Baltimore Sun. He has written plays, musicals, children's books and novels. Jonathan continues to write good things for kids (at Jonathan-Bing.com and puddlepot.com) and to help adults (with clients that include everything from small nonprofits to Fortune 100).
You can find him on Twitter and Instagram (@ThingsOfBing) or Facebook (www.facebook.com/bingthing/).
Presentation Title & Description: 
The Secret Code of Stories; How Picture Books Are Built
*Also available for Zoom presentations/events
Fees:
For questions on session fees and availability, you can reach me at [email protected]