Contact info: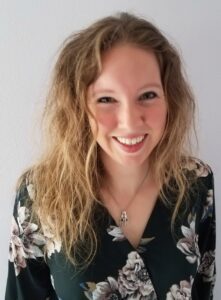 Name: Kristen Rohloff (author El Holly)
Lives in: Coon Rapids, MN
Email: [email protected]
Website: http://elhollywrites.com
Author of: Children's Fiction and Young Adult Fiction
Age Group: Middle school to high school
Books:
Links to all books can be found on my website. For my juvenile/YA fantasy adventure series, Phantasmic Wars, this direct link has all the information and links for each of the books: https://elhollywrites.com/phantasmic-wars/
Highlights/Bio: 
El Holly is a middle grade/YA fantasy author. Her fantasy adventure series, Phantasmic Wars, has been described by readers as "completely unique" and "very imaginative." When she isn't writing, she enjoys reading, teaching, drinking coffee, and going on random adventures with her family. She lives in Minnesota with her husband, their two kids, and a dog that is more of a fluffball than anything else.
Presentation Title & Description: 
Creating Phantasmic Worlds: World-building tips and techniques to craft a believable, unique setting for your characters, no matter the genre.
*Also available for virtual presentations via Skype or Zoom*
Fees:
Please contact the author to discuss fees.