Author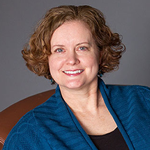 Contact info:
Lives in: Woodbury, MN
Phone: 651-230-2171
E-mail: [email protected] 
Website: elizabethverdick.com
Book Category:  Nonfiction and Picture Books
Age group: Babies, Toddlers, PreK-3 and 8-13
Books:
This is just a sample of my picture books. My website shows the variety of books I have written.
Small Walt, illustrated by Marc Rosenthal, Paula Wiseman Books (imprint of Simon & Schuster), 2017. Starred review Kirkus.
The smallest in a fleet of snowplows always gets picked last in a snowstorm, but he and his driver, Gus, show that teamwork and perseverance pay off.

Artwork reminiscent of Virginia Burton's classics begins with a double-page spread of eight snowplows—eyes and eyebrows on their windshields—facing out in front of a tall fence. Lights gleam from town buildings with snowclad roofs, and large flakes of snow fill a darkening sky. The sixth plow from the left is the only one that is tiny and red, but the text simply mentions that the city plows are "ready to fight the snow." At the turn of the page, readers learn what they have probably suspected: all the big, yellow plows are always picked first. At last, Walt is cheerfully chosen by Gus—light-skinned, like the other men. There follows a sweet sequence that shows Gus carefully checking the little plow's readiness, and then off they go. The text is full of onomatopoeia, alliteration, and sudden rhymes as the pair salts roads and pushes through snow. "My name is Walt. / I plow and I salt" is a droll, easily remembered couplet that assumes additions and variations throughout. At the climax, the intrepid team ascends a steep hill—defying the intimidating plow Big Buck—and the expected end is magnified with a special treat from Gus to Walt.

Charming and endearing: "ChuggaMmmm-hmmm!"
(Picture book. 3-6)
Small Walt and Mo the Tow, illustrated by Marc Rosenthal, Paula Wiseman Books (imprint of Simon & Schuster), 2018. Starred review Kirkus.
NYT:
Picture Books About Cars, Trucks and Other Things That Clank, Roar and Move Fast
SMALL WALT AND MO THE TOW (Paula Wiseman/Simon & Schuster, 40 pp., $17.99; ages 4 to 8), from Elizabeth Verdick and Marc Rosenthal, is the follow-up to (yes) "Small Walt," in which snowplow Walt, with driver Gus, earns a spot alongside the big plows, despite doubts about Walt's size. In this outing, Walt and Gus, making their rounds, see a car skid into a snow-filled ditch. Can they help? Despite his can-do spirit, Walt must now learn to deal with his limitations: "My plow is tough, / but it's not enough." The, from over the horizon, appears Mo the Tow, driven by "the lady in blue — Sue." (Are women in blue a trend?) Mo and Sue are the pair with the hardware and skills to perform this rescue — except it turns out they can't quite reach the stranded car; first they'll need some snow cleared. Are Walt and Gus up to it? No spoliers. Suffice to say all these characters have something useful they like to do and that they do well, and each has limits, too, making this a story about teamwork as well as pluck. Verdick and Rosenthal may not be clearing new ground with these lessons, but what they plow, they plow well. The characters are appealing, and the language is active and satisfying, with plenty of onomatopoeia. Good luck saying RUGGAROOOM BRUMMAHUM 10 times fast, but your audience will enjoy hearing you try.
The flap copy tells us that "Small Walt" has been called "reminiscent of Virginia Burton's classics," and this book will be, too; the cover design practically dares you not to think of "Mike Mulligan and His Steam Shovel." Rosenthal's drawings feel like a contemporary take on Burton's spirit, though, rather than something derivative: Burton, after an espresso. The lines and colors are direct, cheerful and effective. They look like the work of someone in a good mood, and it put me in a good mood to look at them. 
By Brian Floca, NYT
Small Walt Spots Dot, illustrated by Marc Rosenthal, Paula Wiseman Books (imprint of Simon & Schuster), Fall 2020. Starred review Kirkus.
Will the eponymous, anthropomorphic snowplow and his driver, Gus, be able to help a stray dog in the snowy city?
Of course, the resounding answer is yes—and with their characteristic teamwork and compassion. As always, the fun of watching the team do their careful work of plowing in areas too tight for the larger plows is enhanced by simple sentences, easily learned jingles, and plenty of onomatopoeia. In this episode, astute viewers will notice signs of the dog before Walt does; he in turn is ahead of Gus. When Gus—who presents as white—calls for help in rescuing the dog, a police SUV named Bea shows up with her dark-skinned, female driver, Officer Chance. Young readers are again given opportunities to speculate and predict: Will Walt's open cab door help the humans as they stumble about, trying to catch the "blur of fur"? The climactic chase scene ends with the SUV taking the dog away, acknowledging Walt's contribution: "Take a bow, plow." Later, Gus drives a somewhat saddened Walt to the animal shelter. The anticipated ending includes a new rhyme that presents the new threesome. The retro-style illustrations include diversity in humans. As in previous books, universally lauded human values come through with no trace of didacticism. And the carefully crafted sentences with limited, repetitive vocabulary work well for both beginning readers and the read-aloud crowd. (This book was reviewed digitally with 9-by-18-inch double-page spreads viewed at actual size.) Every young child deserves to know Small Walt. (Picture book. 3-6)
Bike & Trike, illustrated by Brian Biggs, Paula Wiseman Books (imprint of Simon & Schuster), 2020. 
Growing pains abound in this vehicular tale about change and new beginnings. Outgrown by child Lulu, red Trike languishes in the garage ("a rusty little fellow,/ a trusty little fellow") until teal Bike arrives, a gift for Lulu's birthday. Lonely and insecure, Trike worries that the child will forget all they braved together: "summer bees,/ skinned knees" and the terrible day Lulu finally outgrew her tricycle ("No go," says her younger sibling, Tru). Challenged to a race by overconfident, wheelie-popping Bike ("a happy young fellow, a snappy young fellow"), careful Trike sees an opportunity to secure safety for Lulu, but calamity strikes when the two hit the road. Together, Bike's uncontrolled enthusiasm and Trike's cautious concern represent two very real and often competing emotions commonly felt during times of significant change. Rhythmic, personality-laden text by Verdick (Small Walt) couples with dynamic anthropomorphic energy and emotion dexterously conveyed by Biggs (The Space Walk) to create an amusing friendship story that's just right for reading aloud. Ages 4–8.
Peep Leap, illustrated by John Bendall-Brunello, Two Lions Books, 2013.
A hole high up in a tree trunk offers shelter for a wood-duck nest. Mama watches as nine little ducklings emerge from their eggs and, finally, the tenth one hatches. The next morning, Mama shows her babies how to glide down to the pond below. One by one, the first nine ducklings make their dives in individual ways. With a little coaxing and a countdown from his siblings, the last duckling leaps down to join his family. Colored-pencil drawings washed in watercolors create a pleasant setting for the duck characters, which are portrayed with warmth and wit. Told in short rhymed couplets, the playful story is at its best when the little birds make their daring leaps, nine with bravado and one with trepidation. Informative as well as enjoyable, this picture book offers children opportunities to join in during read-aloud sessions. An author's note gives more information about wood-duck hatchlings in the wild.
– Carolyn Phelan, Booklist, April 2013
Note: Author also has many well-reviewed nonfiction books published by Free Spirit Publishing in Minneapolis, with an emphasis on social-emotional growth in children of all ages.
Highlights/Bio: (Any information about yourself you'd like included): 
Elizabeth Verdick has been writing books for children for 25 years. She has two grown children who were the inspiration for much of her work. Elizabeth loves all kinds of wildlife and her own pets past and present, including dogs, cats, and guinea pigs. She loves writing books about noisy vehicles! 
Book Awards:
Nominated for the Minnesota Book Award several times, finalist for Peep Leap. 
Presentation Title and Description:
I can talk about wood ducks, snow plows, or social-emotional issues. Also autism.  

*Also available for Skype/Zoom presentations*
Fees:
Fees vary, depending on whether the visit is a simple reading and art activity with toddlers/preschoolers, or a more in-depth school visit for K-2.  My website contains helpful information for further clarification.