Contact Information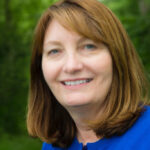 E-mail: [email protected]
Website: http://www.lorettaellsworth.com
Book Category: Childrens Fiction, Adult Fiction
Age Group:
Books
Stars Over Clear Lake. Thomas Dunne, 2017. (adult historical fiction, high school aged readers)
Unforgettable. Walker Books for Young Readers, Fall 2011.
In a Heartbeat. Walker Books for Young Readers, 2010. Paperback – 2011.
In Search of Mockingbird. Henry Holt and Company, 2007.
The Shrouding Woman. Henry Holt and Company, 2002.
Highlights
Graduated from Hamline University with a MFA in Writing for Children. I've participated in many Big Read celebrations across the country and book festivals such as the Alabama Book Festival, The Southern Festival of Books, The Chippewa Valley Book Festival, and the University of Central Florida Book Festival. I'm a former middle school and high school teacher and I've taught at workshops across the state as well as at the Loft. As a former teacher I'm comfortable speaking with individual classrooms and book groups as well as large assemblies.
Awards
The Shrouding Woman
Named to the 2003 Amelia Bloomer Project List
CCBC Choice
2005 Rebecca Caudill Nominee
Published in Japanese.
In Search of Mockingbird
Nominated for Best Books for Young Adults
Teen's Top Ten
Midwest Bookseller's spring/summer pick
Won the 2007 Midwest Bookseller's Choice Award Honor Book for Children's Literature
Picked up by the Book-of-the-Month Club
Named to the 2008-09 Tayshas Texas List
On the 2008 New York Library List of Teenage Books
2008 Notable Children's Book in Language Arts
IRA Notable
Charlotte Award nominee
Published in Korean and Japanese
In a Heartbeat
ALAN's Picks, May 2010
Isinglass Teen Read Award 2014
Midwest Connections Pick, Midwest Booksellers Association
Unforgettable
Kirkus Reviews List of New and Notable Books
Northeastern MN Book Award
Presentations
Please check my website for a list of presentations. I've presented at young writer workshops and schools for grades 3 through 12. I focus on actively engaging students in discussions on the writing life, how authors find inspiration for their books, the craft of writing, and writing activities.
Fees
$800 for full-day school visit; if more than fifty miles away, travel reimbursement is also required.