Contact Info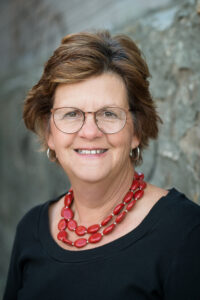 Lives in: Northfield, MN
Email: [email protected]
Website: www.sharonkhenry.net
Phone: 507-301-8411
Author and Illustrator of: Children's Fiction, Children's Non-Fiction, and Picture Books
Age Group: 3-8
Books:
Good Day, Sad Day, Same Day: A Day with My Mommy Who Has Bipolar Disorder, 2018. Beaver's Pond Press
Just Fishing, Forthcoming 2021
Highlights/Bio
I attended Alexandria AVTI in Alexandria, MN, where I studied photography, ad layout, brush lettering, drawing and more, graduating with a degree in commercial art. My first job was a keyliner (which no longer exists). I've had many jobs over the years, some not related to art. However, I have always done freelance artwork for hire. Currently, I paint store windows, which I've done for thirty-two years. I've taught art to elementary students in after-school programs, and I face paint for kids parties and special events.
Since, I have always had a passion for art, I thought it would be a fun idea to try my hand at writing my own children's book! Good Day, Sad Day, Same Day: A Day with My Mommy, Who Has Bipolar Disorder is my first children's book, the first of more to come.
Presentations:
Sharon is available for virtual presentations via Zoom or Skype. Please contact her directly for rates.