Contact Information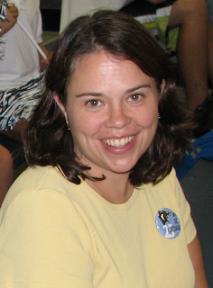 E-mail: [email protected]
Website: http://www.daradokas.com
Book Category: Childrens Fiction,Picture Books
Age Group: All ages
Books
Muriel's Red Sweater. illus. Bernadette Pons. Dutton Children's Books, Feb. 2009.
Saving Shadow. Picture Window, April 2009.
Remembering Mama. illus. Angela Chostner. Augsburg Books, Spring 2002.
Highlights
Former English and drama teacher (K-12)
MN Historical Society Interpreter and Instructor
Girl Scout Leader
Appeared on radio and television for Remembering Mama
Bookseller and Children's Book Buyer at an independent bookstore
Parent
Awards
Runner-Up for McKnight Award in Children's Literature for Muriel's Red Sweater.
Child magazine called Remembering Mama one of "the best books and resources for helping your child cope with sorrow and trauma."
Presentations
School Presentations:
PreK – Grade 8: Fun, interactive presentations that may include Power Point, "Muriel" duck puppet, reading, etc.
Grade 9-12: How to Write & Publish Children's Books
Conference Presentations: (sample)
Innovative Marketing for Your First Picture Book
The Writing Life: Do's and Don'ts
Fees
$600/day within the Metro Area. (Typically includes four 50 minutes presentations plus lunch with teachers or students.)
$700/day outside Metro Area.
Expenses, conference and multi-day rates negotiable.
Save