Contact Information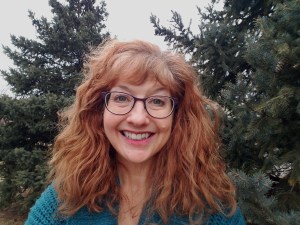 Email: [email protected] 
Website: http://www.laurasalas.com
Book Category: Nonfiction, Fiction, Picture Books
Age Group: All Ages
Books
POETRY & RHYME
Secrets of the Loon. Minnesota Historical Society Press, 2020.
Snack, Snooze, Skedaddle: How Animals Get Ready for Winter. Millbrook Press/Lerner, 2019.
Lion of the Sky: Haiku for All Seasons. Millbrook Press/Lerner, 2019.
In the Middle of the Night: Poems from a Wide-Awake House. Wordsong, 2019.
Snowman-Cold=Puddle: Spring Equations. Charlesbridge, 2019.
Meet My Family! Animal Babies and Their Families. Millbrook Press/Lerner, 2018.
If You Were the Moon. Millbrook Press/Lerner, 2017.
The Heart of a Teacher: On Staff Meetings, Lice, Field Trips, and What Really Matters. 2016.
The Putrid Poetic Ponderings of Louis J. Pasternak, AKA Dr. Skullstench. 2016.
30 Painless Classroom Poems Series
• What's Inside? Poems to Explore the Park.
• A Need to Feed: Poems of Predators and Prey.
• Wacky, Wild, and Wonderful: 50 State Poems.
• Fairy Tale Garage Sale: Poems of After Ever After.
• Riddle-ku: Haiku for Very Close Reading.
• Why-ku: Poems of Wonder About the World.
Can Be Series – Millbrook Press/Lerner, 2012-15.
• A Rock Can Be…
• Water Can Be…
• A Leaf Can Be…
Bookspeak: Poems About Books. Clarion/Houghton Mifflin, 2011.
Stampede: And Other Poems about the Wild Side of School. Clarion, 2009. (Out of print.)
A+ Poetry Series – Capstone, 2008. (Series is out of print.)
• Shrinking Days, Frosty Nights: Poems about Fall.
• Seed Sower, Hat Thrower: Poems about Weather.
• Tiny Dreams, Sprouting Tall: Poems about the United States.
• And Then There Were Eight: Poems about Space.
• Flashy, Clashy, and Oh-So Splashy: Poems about Color.
• Do Buses Eat Kids? Poems about School.
• Lettuce Introduce You: Poems about Food.
• A Fuzzy-Fast Blur: Poems about Pets.
• Always Got My Feet: Poems about Transportation.
• Chatter, Sing, Roar, Buzz: Poems about the Rain Forest.
FICTION
Clover Kitty Goes to Kittygarten. Amazon/Two Lions, 2020.
Stanley Shadow, Part-time Private Eye. Heinemann, 2014.
NONFICTION
Alphabet Fun Series – Capstone Press.
• A Is for Arrr!: A Pirate Alphabet.
• C Is for Cake!: A Birthday Alphabet.
• J Is for Jingle Bells: A Christmas Alphabet.
• P Is for Pom Pom!: A Cheerleading Alphabet.
• S Is for Score!: A Sports Alphabet.
• Y Is for Yak: A Zoo Alphabet.
• Y Is for Yowl!: A Scary Alphabet.
• Z Is for Zoom!: A Race Car Alphabet.
Colors All Around Series – Capstone Press.
• Colors of Weather.
• Colors of the Ocean.
• Colors of Sports.
• Colors of Insects.
• Colors of Fall.
Science Songs Series – Capstone Press.
• Are You Living?: A Song About Living and Nonliving Things.
• Home on the Earth: A Song About Earth's Layers.
• Many Creatures: A Song About Animal Classifications.
• Move It! Work It!: A Song About Simple Machines.
• I'm Exploring with My Senses: A Song About the Five Senses.
• There Goes the Water: A Song About the Water Cycle.
• From Beginning to End: A Song About Life Cycles.
• Eight Great Planets!: A Song About the Planets.
Amazing Science Series – Picture Window Books, 2008. (Series is out of print.)
• Amphibians: Water-to-Land Animals.
• Reptiles: Scaly-Skinned Animals.
• Mammals: Hairy, Milk-Making Animals.
• Grasslands: Fields of Green and Gold.
• Tundras: Frosty, Treeless Lands.
• Deserts: Thirsty Wonderlands.
• Wetlands: Soggy Habitat.
• Oceans: Underwater Worlds.
• Coral Reefs: Colorful Underwater Habitats.
• Temperate Deciduous Forests: Lands of Falling Leaves.
• Rain Forests: Gardens of Green.
Write Your Own Poetry. Capstone. (Out of print.)
Catch Your Breath: Writing Poignant Poetry. Capstone.
Writing for the Educational Market: Informational Books for Kids. 
Picture Books: The Write Way. 
Rhyming Picture Books: The Write Way. 
How to Query an Agent or Editor. 
Picture Yourself Writing Poetry: Using Photos to Inspire Writing. Capstone.
Getting Published: How To Access Editors. 
Animals All Around. Picture Window, 2006. (Series out of print.)
• Do Turtles Sleep in Treetops?: A Book About Animal Homes
• Does an Elephant Fit in Your Hand?: A Book About Animal Sizes
• Do Crocodiles Dance?: A Book About Animal Habits
• Do Pelicans Sip Nectar?: A Book About How Animals Eat
• Do Lobsters Leap Waterfalls?: A Book About Animal Migration
• Do Polar Bears Snooze in Hollow Trees?: A Book About Animal Hibernation
Whose Is It? Community Workers Series – Picture Window, 2006. (Series out of print.)
• Whose Shoes Are These? A Look at Workers' Footwear
• Whose Gloves Are These? A Look at Gloves Workers Wear
• Whose Coat Is This? A Look at How Workers Cover Up
Fact Finders Biographies: Great African Americans. Capstone, 2006. (Series out of print.)
• Phillis Wheatley: Colonial American Poet
• Charles Drew: Pioneer in Medicine
Discovering Nature's Laws: A Story about Isaac Newton. Lerner Press, 2004. (Out of print.)
The Great Outdoors. Capstone. (Series out of print.)
• Saltwater Fishing (2004)
• Canoeing (2002)
• Ice Fishing (2002)
• Snowmobiling (2002)
Let Freedom Ring. Capstone, 2003. (Series out of print.)
• Trail of Tears.
• Wilderness Road.
Countries and Cultures. Capstone, 2002. (Series out of print.)
• China.
• Germany.
Highlights
When I was an English teacher, I felt my most important mission was to get kids excited about reading and writing, and that's still what I focus on today. Not all kids will like to read the same books or write the same kinds of stories, articles, or poems, but I try to leave kids with the feeling that there is something just for them in the world of reading and writing. I use humor plus stories of my own experiences, along with visual aids and hands-on activities (when possible), to invite kids into that world.
Awards
I'm honored that my books have been recognized with some lovely awards, including: Minnesota Book Award; finalist for the 2018 AAAS/Subaru SB&F Prize in Science Children's Books; Parents Magazine's 30 Best Kids' Books of 2019; Charlotte Zolotow Highly Commended title; starred reviews in Kirkus, Booklist, and Publishers Weekly; Texas Library Association's 2×2 List; Nerdy Award for Poetry; Bank Street Best Books; IRA (now ILA) Teachers' Choice; NCTE Notables; Scholastic Book Club selection; Riverby Award for Nature Books for Young Readers; Librarians' Choice; Eureka! Gold Medal; Honor Book – Gelett Burgess Award; and White Ravens.
Presentations
I love getting out and spreading book love! I have a passion for reading and writing, and I'm grateful that I get to go out and share that passion with students, educators, and other writers. I've presented at more than a hundred schools, libraries, book festivals, writing conferences, and educator conferences, and my goals are always to
inspire people to read and write more
give hands-on experience, where possible
share practical tips that can be put into practice right away
empower reluctant readers and writers
Please see the links on this page to explore all my presentation info, including schedules and materials!
Fees
My fee is $800 for a one-day author visit in the Twin Cities area. This includes four presentations, plus lunch with teachers or students. My fee for a standalone one-hour professional development session is $350. If you'd like to add a before- or after-school PD session on top of a school visit, the fee is reduced to $200.
For schools more than 50 miles away but within a three-hour drive from the capitol building in St. Paul, Minnesota, schools pay travel and lodging expenses. To reduce costs for outstate Minnesota (or nearby destinations within a three-hour drive), consider contacting other schools in your area. When I do several visits in the same area, schools can split the travel costs. If I book four days' worth of separate school visits in one area, I will cover my own travel costs.
Please contact me for out-of-state visit fees.