Contact Information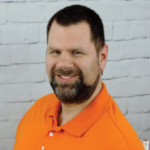 E-mail: [email protected]
Website: https://authorryanjacobson.com/
Book Category: Children's Fiction and Nonfiction, Picture Books, Middle Grade, YA
Age Group: 5-12+
Books
Ages 0-8
What Eats That?
Super Animal Powers.
Eagle in the Sky: An Interactive Adventure.
Nature Squad: Bluebird Finds a Home.
Joe Lee and the Boo: Who's Afraid of Monsters?
Ages 7-10
Constellations Activity Book.
The Case of the Florida Freeze (Santa Claus: Super Spy #1).
The Case of the Delaware Dinosaur (Santa Claus: Super Spy #2).
The Case of the Colorado Cowboy (Santa Claus: Super Spy #3).
The Case of the Minnesota Minotaur (Santa Claus: Super Spy #4).
Monster Ninjas: The Ultimate Weapon.
The B-Team: Caught in a Pickle.
Ages 9-13
Phillip Lindsay: Rise of a Hometown Football Hero.
Adam Thielen: From Small Town to Football Star.
Bram Stoker's Dracula (Can You Survive?).
Sir Arthur Conan Doyle's Adventures of Sherlock Holmes (Can You Survive?).
Jack London's Call of the Wild (Can You Survive?).
Storm at the Summit of Mount Everest: A Choose Your Path Book.
Lost in the Wild: A Choose Your Path Book.
Wrestling with a Werewolf.
Ages 12+
Toilet Tales.
Dracula, the Eternal.
Minnesota Hauntings.
Ghostly Tales of Michigan.
Ghostly Tales of Wisconsin.
Nonfiction
A Minnesota Christmas.
Get a Job at a Business.
Get a Job Helping Others.
Get a Job Making Stuff to Sell.
Get a Summer Adventure Job.
Exciting Entertainment Inventions.
Marvelous Medical Inventions.
Step-by-Step Experiments with Light and Vision.
Orange Juice (Before the Store).
Shoes (Before the Store).
How Lasers Work (How It Works Series).
How MP3 Players Work (How It Works Series).
How Telescopes, Binoculars, and Microscopes Work (How It Works Series).
How Toilets Work (How It Works Series).
How Wind Turbines Work (How It Works Series).
William Penn: Founder of Pennsylvania.
The Story of the Star-Spangled Banner.
Eleanor Roosevelt: First Lady of the World.

Highlights
Ryan Jacobson is the author of more than 50 books, including picture books, comic books, chapter books, ghost stories, and choose-your-path books. He has performed at countless schools over the past 15+ years and has been the keynote speaker for several young writer conferences, from Rochester to Thief River Falls. Ryan lives in Mora, Minnesota, with his wife and two sons. For more about Ryan, please visit https://authorryanjacobson.com/.

Awards
In 2019, Ryan's books Adam Thielen and Phillip Lindsay were listed by Book Authority as two of the 24 Best Sports Biography Books of All Time.
Ryan won a 2016 Gold Mom's Choice Award for his book Super Animal Powers.

Presentations
Ryan offers a variety of 30- to 45-minute presentations, and they vary by age level. Following are a few examples:
The Author Secret (K-1): Ryan lets students in on the secret to becoming a good author—read lots and lots of books! The session ends with an age-appropriate story-building activity.
Writing in S.P.A.C.E. (Grades 2-3): Ryan shares the story of how his favorite chapter books (e.g. Magic Tree House) inspired him to become an author. Then the group plays a story-building "game" called Writing in S.P.A.C.E., using student ideas to create a new story.
Writing 1-2-3 (Grades 4-8): In a highly interactive presentation, Ryan leads students through the three key elements of storytelling: the character, the character's goal, and the conflict/problem. Then Ryan shows students how to use these elements to easily create new story ideas.
Publishing 101 (Grades 6-12): Ryan has self-published, traditionally published, co-owned a publishing company, and worked at a sizeable publishing house. He introduces the business side of publishing in this interesting and informative session.
Fees
Ryan's daily fee is $400 for up to five presentations, plus mileage and lodging (if applicable). With that said, Ryan is almost always willing to work within your budget. For events that include a keynote address, Ryan's daily fee is $600.