Contact info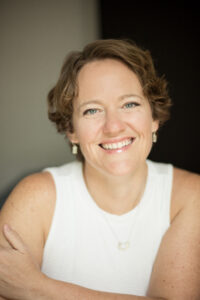 Lives in: Minneapolis, MN
Email: [email protected]
Website: RebeccaAnsari.com 
Phone: 612-418-6698
Author of: Children's Fiction
Age Group: 9-13
Books:
THE MISSING PIECE OF CHARLIE O'REILLY (Walden Pond Press, March 2019).
THE IN-BETWEEN (Walden Pond Press, January 2021)
Reviews are on my website, RebeccaAnsari.com 
Book Awards:
THE MISSING PIECE OF CHARLIE O'REILLY – Finalist for the Minnesota Book Award, Junior Library Guild selection, starred review from SLJ
THE IN-BETWEEN – Junior Library Guild selection, 3 starred reviews (Kirkus, Publisher's Weekly, SLJ)
Highlights/Bio:
Rebecca lives in a very loud house in Minneapolis with her husband, four boys, and two huge dogs. After twelve years as an ER doctor, she shed her scrubs to write magical and mysterious worlds for middle-grade readers. She is drawn to any story that evokes, "Please, Mom! Just one more chapter!" and she strives to craft the same. When she isn't writing, you can find her biking, cooking or escaping "up north" with family, friends, and a stack of good books.
Presentation Title & Description:
Where Do You Get Your Ideas?: In this 40-55 minute presentation, I talk about where my ideas come from (everywhere!), the importance of an unbusy mind to the creative process, and the craft of writing… and rewriting, and rewriting and rewriting. I can also speak about the process to publication if that is of interest to a given audience.
*Also available for virtual presentations via Skype or Zoom*
Fees:
$350 for one presentation. Discounts for additional presentations, up to 3 in one day.