Contact Info: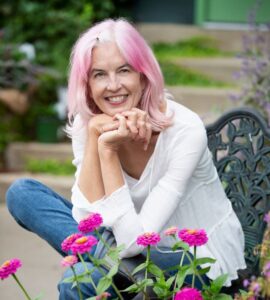 Lives in: Minneapolis, MN
Email: [email protected]
Website: alisonmcghee.com
Author of:
Children's Fiction, Picture Books, Young Adult Fiction, and Adult Fiction
Age Group: 2-102
Books:
You can find all of Alison's books here: https://alisonmcghee.com/about/books/
Book Awards:
A few: Pulitzer Prize nominee, Minnesota Book Award (four times), Geisel Award, YALSA Award, Christopher Medal, among others.
Highlights/Bio:
Alison McGhee writes for all ages in all forms, from novels to poems to books for children, and she's also the creator and host of the podcast Words by Winter. Her Pulitzer Prize-nominated novel Shadow Baby was a Today Show Book Club pick, and her picture book for adults, "Someday," was a #1 New York Times bestseller. Her writing has won many awards and been translated into more than twenty languages. She grew up in the foothills of the Adirondack Mountains, where most of her novels are set, and now lives in Minneapolis and California.
Presentation Title & Description:
Many, can be found on Alison's website here: https://alisonmcghee.com/school-visits/
*Also available for virtual presentations via Skype or Zoom*
Fees: 
Varies, from $500-$3000 including expenses. Please contact the author for specific rates.