This page is a repository of resources, handouts from previous events, as well as a list of upcoming events. Check back again to see what's new!

Metronet Virtual Events Survey
Help Metronet plan for future virtual events. Share your opinion of events you've attended or your thoughts if you've never attended an event before. All ideas are welcome! Survey is linked
here
If you have an idea for a training or webinar, and would like a direct contact, please feel free to email Olivia Moris:
olivia@metronet.lib.mn.us

Previous and Upcoming Events
2021
Summer:
August 19 – Library Conversation: Back-to-school library ideas 
August 26 – Book Share: Summer Reading 
Fall:
Elementary Media Specialist Meetup – Tuesday, September 28, 3pm
Proposed events (no dates yet):
Google Tips/Tricks
Google Suite
Google Chrome Extensions
Holiday themed library ideas (Conversations #3)
Metronet Holiday Party!
Professional Development Opportunities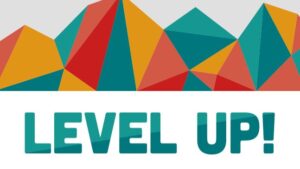 Level Up is managed by the Library Professional Development Network (LPDN), which is an ad hoc group of organizations in Minnesota that offers various types of professional development (PD) to library staff at all levels in all types of libraries. Please visit our Statewide CE calendar here
Youtube Channel
Did you know that we now have a YouTube channel? Click here to see the archived videos for our Real Life Librarianship Series from 2020-2021!