Contact Information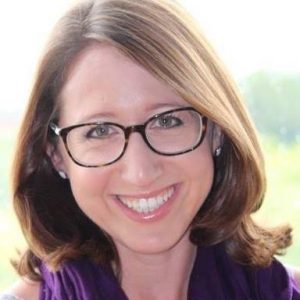 AbbyRCooper@gmail.com
www.AbbyCooperAuthor.com
Book Category: Children's Fiction, Young Adult Fiction
Age Group: My books are best for grades 4-6, or ages 9-13.
Books
Bubbles. Farrar Straus & Giroux/Macmillan, 2017.
Sticks & Stones. Farrar Straus & Giroux/Macmillan, 2016.
Highlights
Abby Cooper lives in Minnesota with her miniature poodle, Louis, and a whole bunch of books. A former teacher and school librarian, her favorite things in the world (besides writing) are getting and giving book recommendations and sharing her love of reading with others. In her spare time, she likes eating cupcakes, running along the Mississippi River, and watching a lot of bad reality TV.
Awards
Sticks & Stones was a finalist for the 2017 Minnesota Book Awards in the Middle Grade category.
Presentations
1. Single presentation (45 min – 1 hour) $250
– Large group assembly (see below for more information)
2. Half Day (Approx. 3.5 hours) $550
– Includes three programs total (one assembly and two workshops, two assemblies and one workshop, or three workshops or assemblies – your choice)
3. Full Day (Approx. 6.5 hours) $800
– Includes four programs total (your choice of assemblies/workshops), as well as lunch with students and a small group discussion (book club, literacy circles, aspiring authors, etc.)
All visits include a book signing and Q&A session, as well as bookmarks for every student.
Assembly Information:
Presentation (Grades 3-8, best for large groups)
In this engaging, interactive presentation, students will get an overview of what it's like to be an author. They'll hear about the process of writing, revising, and publishing a book. Abby will discuss the importance of theme in writing, with specific examples from Sticks & Stones and Bubbles. Students will leave feeling inspired and eager to read and write!
Workshop Options:
*Workshops are adapted for each grade level
Publication 101 (Grades 3-8)
A book goes through many stages before it turns into the final product you see in stores and libraries. In this session, we'll go through each exciting step of the publishing process, with fun, interactive writing and editing exercises throughout. Students will get to see pages from Sticks & Stones and Bubbles in various stages, as well as notes from real agents and editors.
Fantastic Flashbacks (Grades 3-8)
Flashbacks are important to include in fiction because they show us something about the main character we wouldn't otherwise know. In this workshop, we'll think about how various experiences in our lives helped shape the person we are today. Students will come away with multiple ideas as well as a short written piece that can be used in a variety of different ways.
Writing is Magical (Grades 3-8)
Roald Dahl once said "a little magic can take you a long way." In this introduction to magical realism, we'll explore the many ways we can make our stories magical. We'll brainstorm ideas for magical characters, settings, and objects, and we'll experiment with including some of each in our writing. Then, we'll discuss how to account for magical elements in a way that makes sense to readers. At the end, we'll share some of our work. It'll be a magical session!
Ideas Are All Around (Grades 3-8)
How do writers come up with their ideas? There are lots of fun ways to find and develop stories. In this session, students will learn multiple techniques and strategies to generate great ideas.
Fees
Listed above with presentations.